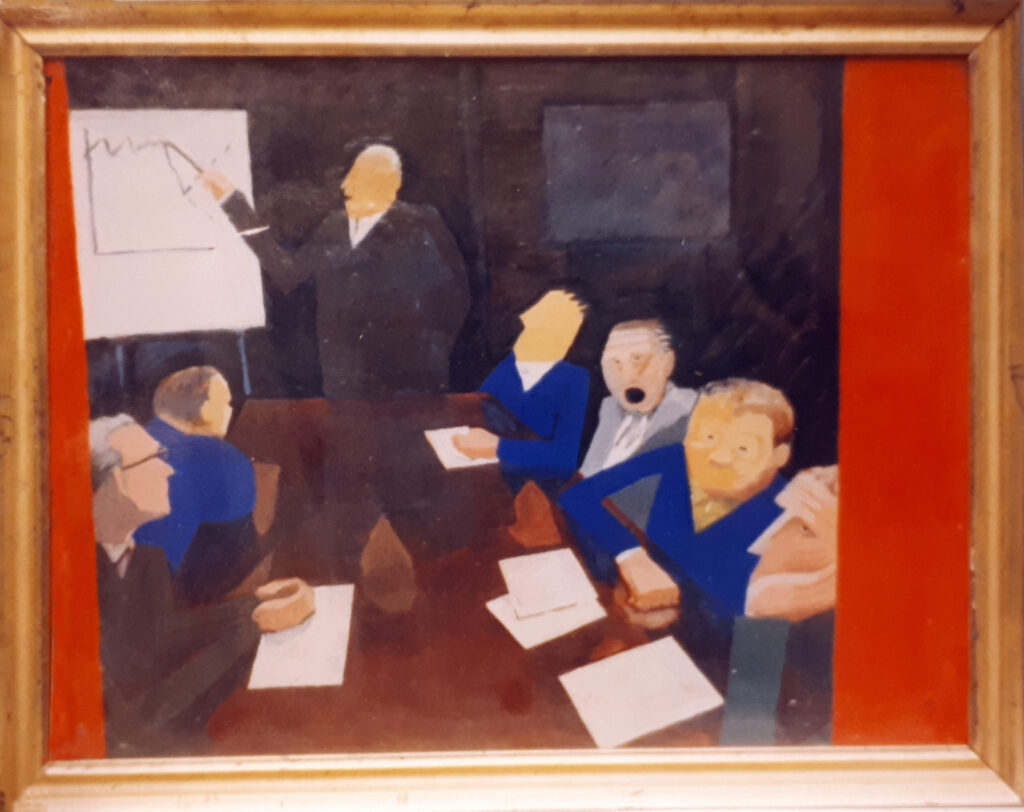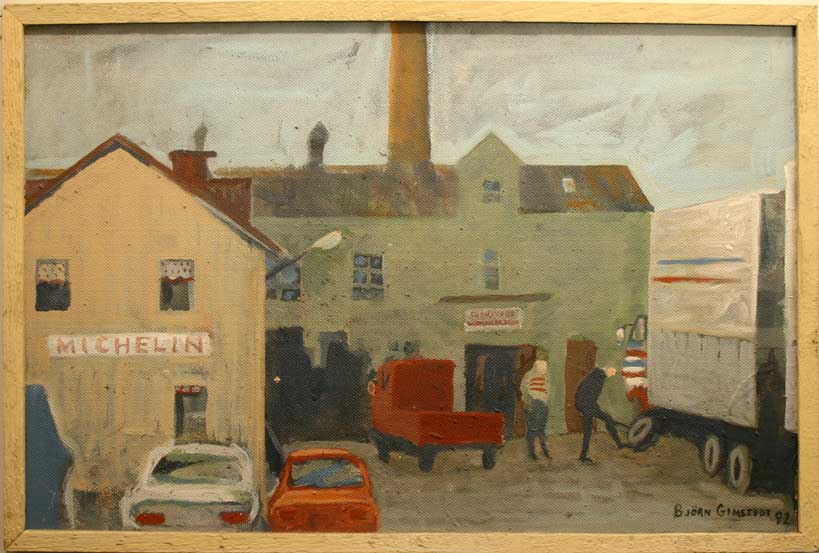 INDUSTRY:

In 1995, I made a series of paintings based on my visual impressions as a welder in heavy industry. In production, most goods are transported on pallets, so it felt logical to use pallet underlays to paint on.
I took a whole package when I resigned, and when I found the right image expression, I laid them out on the floor in the basement room I rented and painted the whole exhibition in a few months.
It was shown in PIPELINE's concert hall in Sundsvall in the summer of 1995, was sounded by Harri Manninens industrial music and received lousy criticism from Åke Hanaeus in the local newspaper. He thought everything looked the same and that he had seen it before.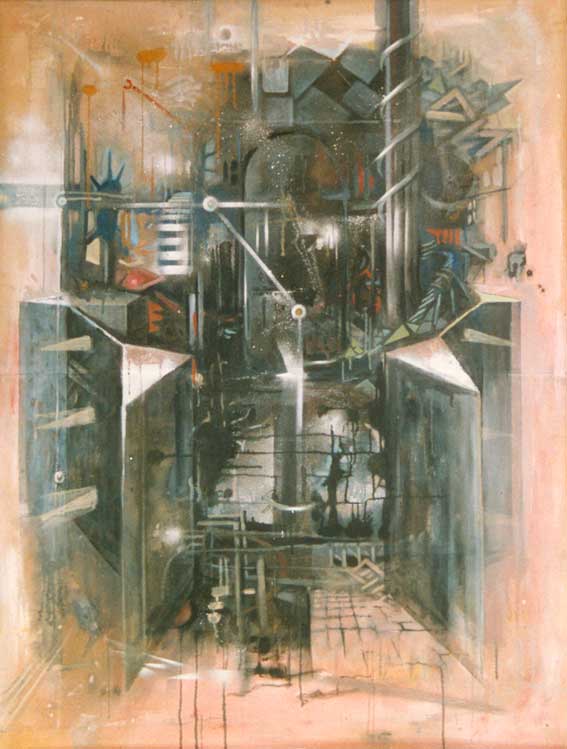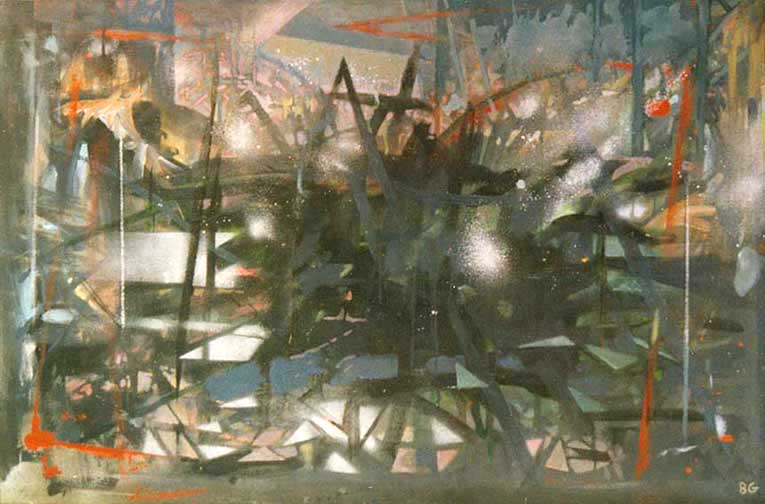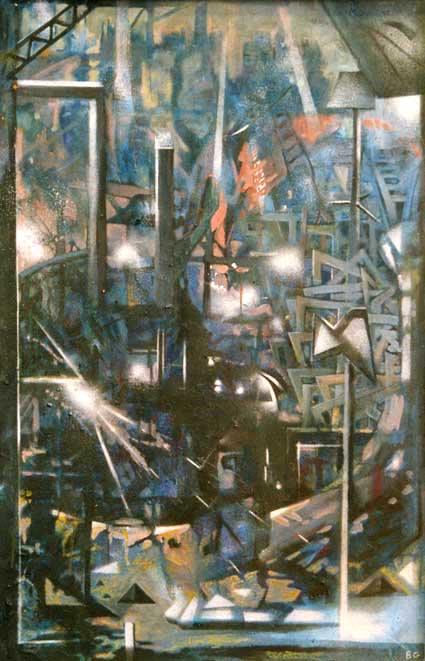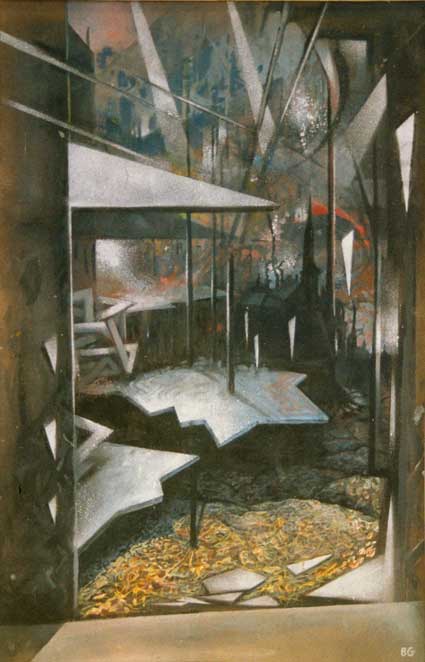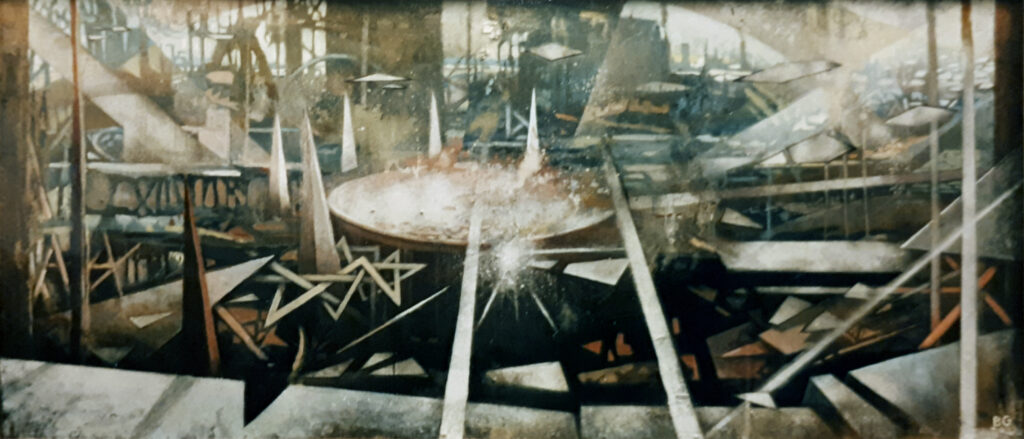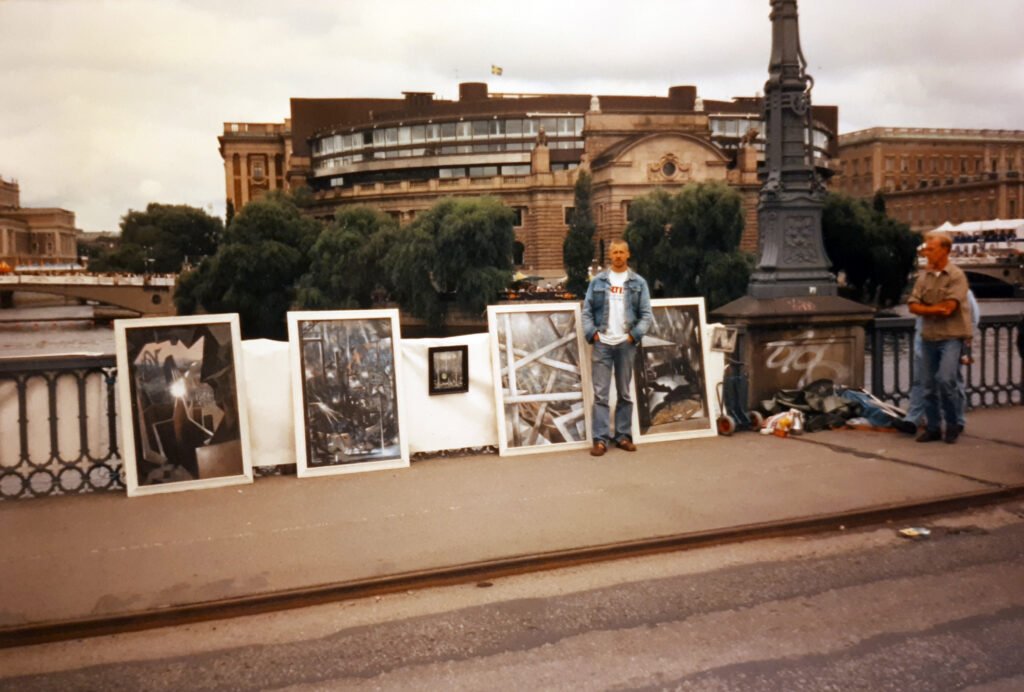 Later I showed some of them at Stockholm Waterfestival